We are still reeling from the success of our first Centre for Workforce Wellbeing conference which was held last Friday (28 June 2019) at Central Hall in Southampton. We had approximately 50 expert delegates attend the event which aimed to bring together academic and healthcare organisation to create networks and reduce silo working in the field of healthcare workforce wellbeing.
The day began with a deeply moving personal account of Dr Zeshan Qureshi's struggles with mental health. His narrative perfectly set the scene for the day's discussion. Dr Teresa Hewitt-Moran continued this through her overview of the findings from the recently published Health Education England Mental Wellbeing Report. Dr Sunil Dasan described the Royal College of Emergency Medicine's work towards sustainable working practices, including the EM-POWER guide and compendium, and Professor Wendy Burn spoke about the Royal College of Psychiatrists' work to improve the mental health of the psychiatric workforce, including the Psychiatrists Support Service and the StartWell initiative for new consultants. Dr Upma Misra and Dr Karen Stacey discussed some of the wellbeing initiatives of the Association of Anaesthetists, such as their Coffee and a Gas sessions, the introduction of the Wellbeing Award, and their Fight Fatigue campaign (with printable resources).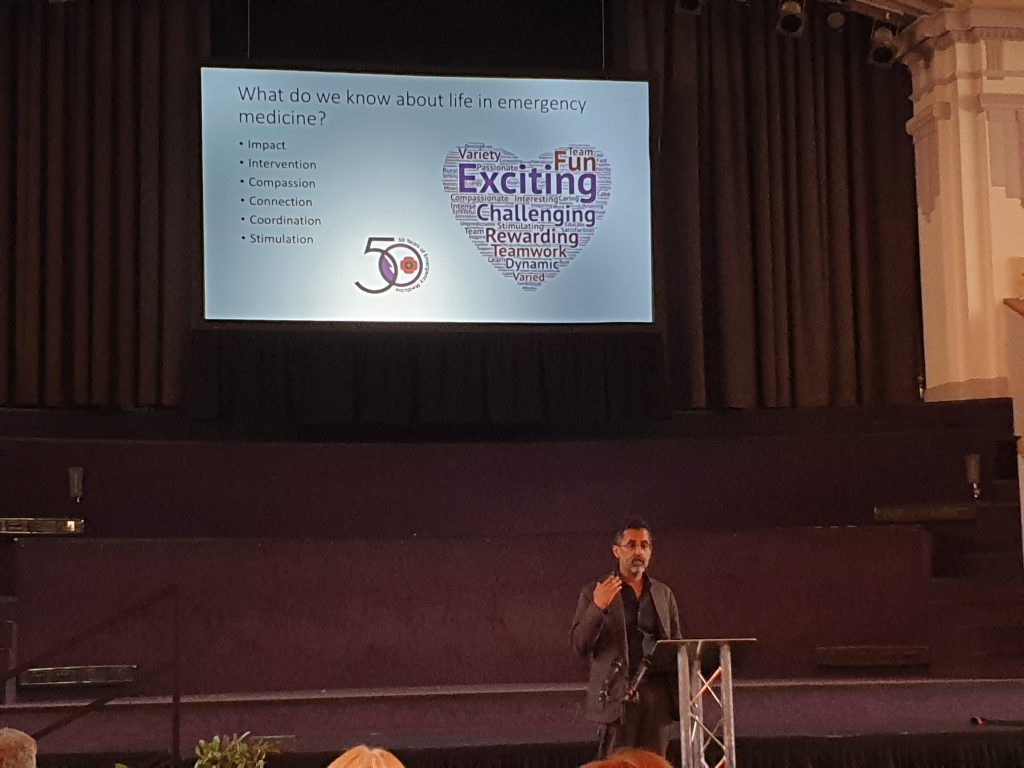 Professor Michael West presented on some of the preliminary findings of the GMC's Health and Wellbeing Review, including the core needs of doctors at work and the buffers to workplace stress. Dr Harriet Gordon presented on some of the flexible solutions to staff shortages and wellbeing currently being explored by the Royal College of Physicians, as well as their one-day conference (Stopping the Exodus: Solutions to the medical retention crisis) which aims to further demonstrate the opportunities and benefits to be had from these solutions. Professor Karen Mattick concluded the day's stimulating programme, providing an overview of the Care Under Pressure group's realist review of intervention work undertaken to date to address doctors' mental ill-health as well as some of their plans for future research.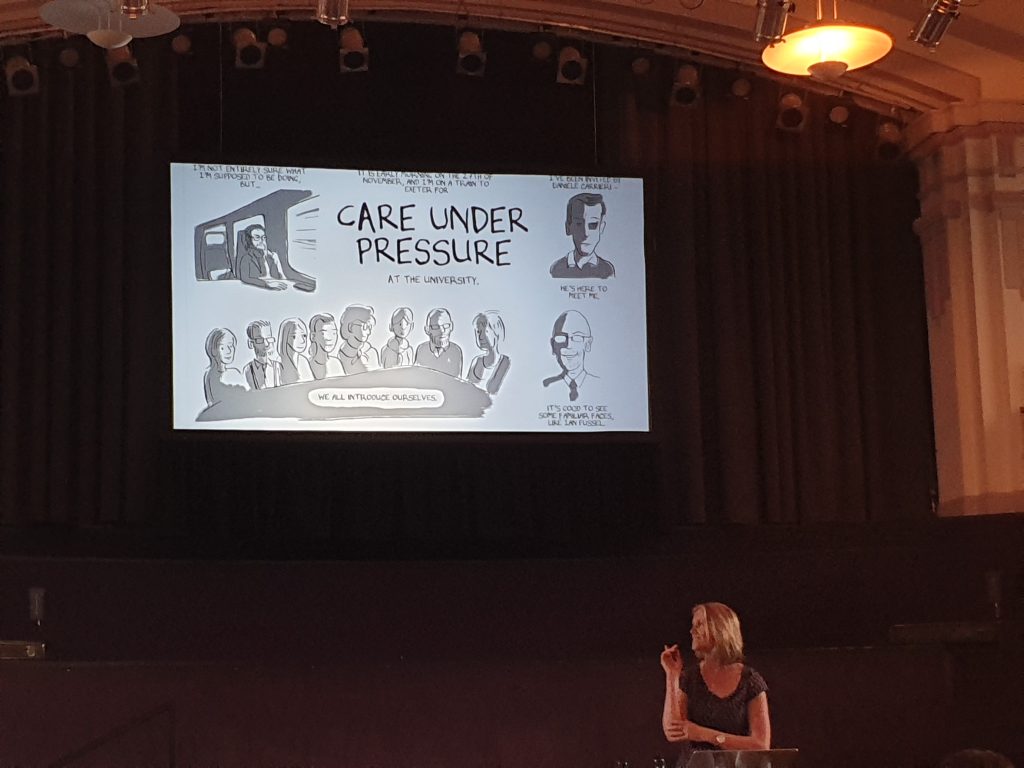 80% of delegates who provided feedback rated the conference as 'Excellent', with delegates remarking:
"I have made a lot of really useful contacts and expanded my knowledge of good practice examples/sites."

"It has given me ideas on new interventions to take back to my workplace."

"I will endeavour to make more multidisciplinary, multi-speciality connections, to inform workforce wellbeing research."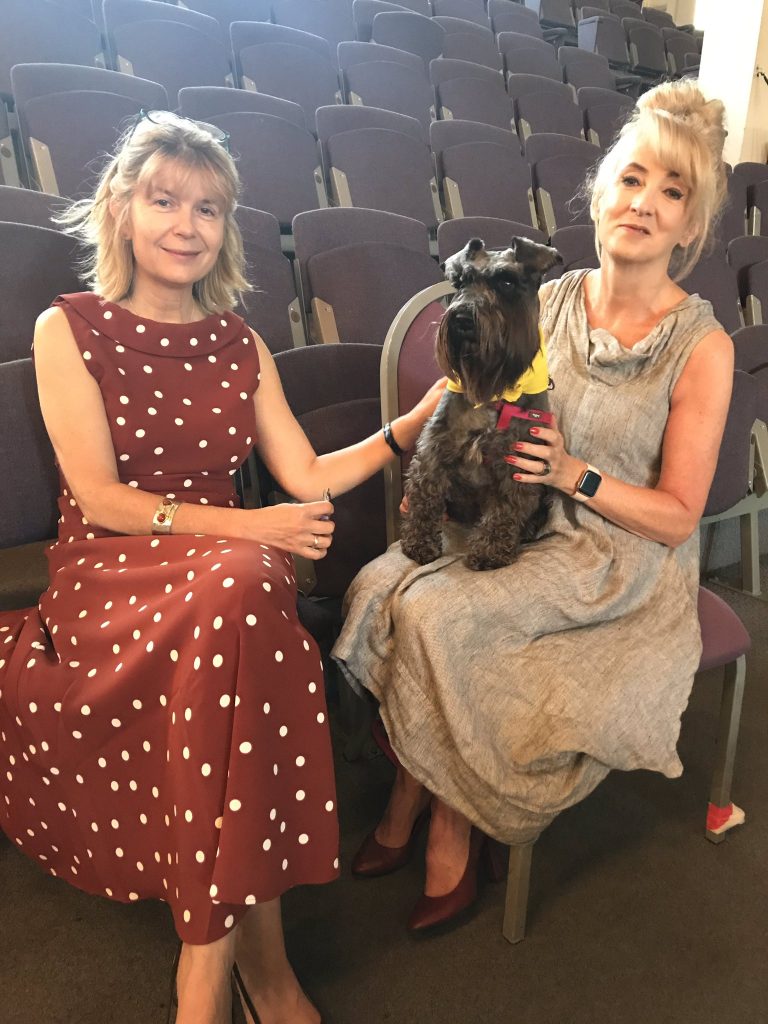 We would like to say a big thank you to our excellent speakers and attendees for making the day a great success.
We would also like to say a special thank you to therapy dog Sassy and owner Elaine who attended our registration and greeted delegates in the best way possible – with a furry cuddle.
Photo uploaded to Twitter by @cosmosdazzler
The team at the Centre for Workforce Wellbeing endeavours to continue building research networks and preventing silo-working, and hope this is just the first of many wellbeing research networking events.
To catch up on the day's Twitter discussion search #thriving19 and be sure to follow us @c4wwellbeing.